Frequently asked questions
Why Oak Lane Maple?
---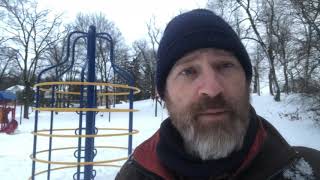 Last year, Jethro tapped for the first time right here in East Oak Lane in North Philaddelphia. He tapped the one sugar maple in his backyard. He was hooked and in 2021 the effort has expanded to 40 trees.
---
Who are the partners in the effort?
---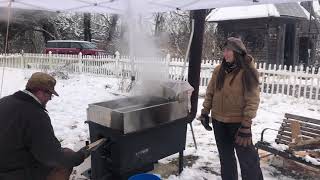 The main partners in this effort are the families who volunteer their trees for tapping and who help with collecting sap along with Stockton University and Awbury Arboretum. Stockton University provides support in the form of advice, supplies and boiling capacity. Awbury is offering 21 beautiful trees for tapping and is also hosting two events this inaugural season.
---
Are you selling the syrup?
---
We ask for support for our partnering organizations and event co-hosts and to support the operations of our boiling, filtering and bottling. Supporters receive a small gift of Oak Lane Maple syrup or other treats.
---
How much sap does Oak Lane Maple collect?
---
The first few weeks of January we collected about 10-15 gallons of sap. As we got more trees tapped we began to see weekly totals of 60 plus gallons. And in the peak weeks at the end of February we were seeing 100-200 gallons of sap. Sap flows when temperatures are above freezing during the day and below freezing at night. You need about 40 gallons of sap to make 1 gallon of syrup (it varies a bit by tree species). In the final week of February sap from trees we tapped had 2.5-3% sugar content, which is considerably higher than the average for sugar maples at around 2%. We collect sap from 4 species of maples: black, silver, red and sugar. We have also done a small batch test of Norway maple sap which tasted great but was more viscous and cloudier than the blend or the syrup from the individual species we tap.
---
What kind of trees are being tapped?
---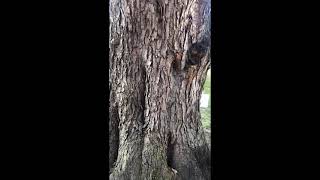 Mature, healthy sugar, silver, red and black maples are being tapped. In addition, we are doing a small test of tapping Norway maples. Norways are very common in Philadelpha, and are an invasive species. The sap has a bit of latext in it so we keep Norway maple sap separate. This video is o a very large silver maple in East Oak Lane.
---
How long is maple season?
---
Maple season in our region starts sometime in January and can last into early to late March. It all depends on the weather.
---
What can you make with maple syrup?
---
Maple syrup isnt just for waffles, pancakes and French toast. You can use it like any sweetener. At Oak Lane Maple we have made maple glazed donuts, maple eggfruit egg nog, maple roastedb brussels sprouts, maple-brined smoked trout and much more. Check out our videos to see more food inspiration ideas and share what you are making with maple with us. You an also make maple candy!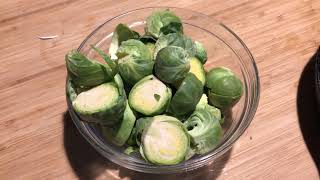 ---
Does it hurt the trees?
---
We take great care to tap trees that are healthy. We work with a professional forester to assess the health of the tree and currently are not tapping any tree more than twice. One tapper said tapping a tree is like giving blood. It does a bit of short term damage but nothing that hurts the tree long term and it nourishes those of us caring for the trees.
---
---